The term "Code of Conduct" means a set of rules set by the concerned authority that outlines social and moral norms, values, duties and responsibilities. Hospitality industry is highly professional discipline sector. In hotel, restaurant or resort, it is expected that all service associates are to be well behaved and well-mannered so as to ensure guest delight and uphold institution's reputation.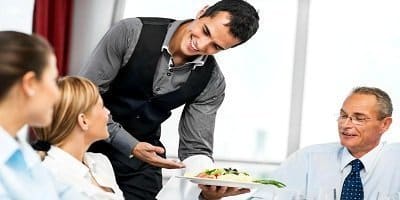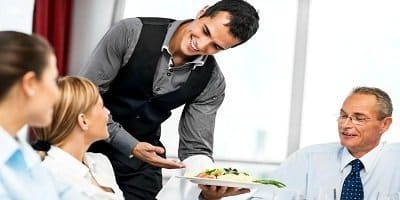 Previously, we have shared some great tutorials on how a hotel or restaurant staff should behave. We highly recommend you to read these:
All service staffs are to be performed according to the policies of Code of Conduct which are as follows:
Report to your duty at least 15 minutes prior to the starting of your work to ensure that you are on time for duty.

Always attend the briefing conducted by the Manager prior to beginning of your shift.

Always maintain proper dress code including wearing name tag authorized by the hotel. If you lost your name tag ask the HR department for issuing new one.

You are not allowed to wear Hotel uniforms outside the Hotel premise at any time. Wear inform outside the hotel premise if it is a part of your job or if you are performing in a function as part of your Job.

If you are unable to report for work on your assigned time, then you must have to inform Outlet Manager, within two hours of starting of the working shift. Otherwise disciplinary action will be taken against you.

If any associate is absent from his duty from last few days without informing anyone then this action is regarded as "Abandoning the Position". In such case, other associates or management must try to communicate with that staff to identify the true fact.

Do not eat any food or drink beverage while on duty or in front of the guest. Take your meal only at the scheduled time.

Do not wear any Jewelry (broaches, bracelets, visible necklaces or rings) while on duty. You are only permitted to wear wedding rings and watch. But if the ring creates problem during serving the guest then you have to remove it immediately.

You are not allowed to chew gum while on duty since it is considered as bad manner.

Remember you are strictly prohibited to smoke at your workplace, use only smoking zone.

Do not attend or make any personal telephone calls from any Outlet or section without prior permission.

Never use any sort of abusive or offensive language to any guest, colleague or management. Do not talk loudly or make noise in front of the guests.

If you want to change your shift or take days off out of your scheduled time then you must have to get approval from the Outlet Manager or F&B Manager.

Do not sleep or lean against anything or seat while on duty. If any staff caught sleeping on duty will be disciplined as per the Staff Handbook.

Always remember that gambling, theft of hotel's, guest's or fellow staff member's property within the hotel premises are strictly prohibited and such actions will be dealt as per the Staff Handbook.

Always walk in a straight manner, with the head up and shoulders back.

Ensure that you are not walking by dragging your feet across the floor or tapping on shoes at your workplace.

While serving the guests, be observant and establish eye contact.

When standing, keep your hands behind your backs. Do not put your hands in your pockets whilst performing duty.

You are not allowed to leave your assigned station or to go to another station without permission. Always be observant to your work station.

Greet and deal with all guests in a polite manner with clear and natural tone at all times.

Never show any disinterest or negligence towards any guest's need and wants, and try to anticipate the guest's needs. Always try to fulfill guest requests to ensure guest delight.

Handle guests complaints professionally and efficiently even it is not your fault. If you are unable to solve any issue then immediately contact with your fellow colleague or the supervisor.

Treat all guests equally. Provide same standard of service to locals, nationals, overseas and foreigner guests.

Upon the completion of your daily working shift, you must have to leave your assigned station and your workplace. Exception could be made if you have been asked to stay back by your respective Manager, or have been called back to the outlet for a particular reason by the Manager.

Always be cooperative and supportive towards fellow staff members, the Management and the Hotel and its guest at all times. Maintain your etiquette and professionalism during performing your duty as well as at your workplace.
Click HERE to watch our training videos and then please subscribe to our YouTube Channel.