This EXCLUSIVE list is from our Hospitality Career Opportunity Guide. Click HERE to get World's Best Hotel & Restaurant Job Training Guide
Biggest List of Hospitality Career Web Sites, Pages & Groups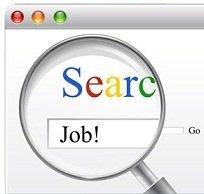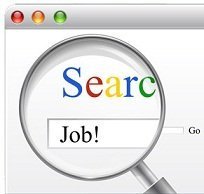 Are you looking for a job in hospitality industry? Congratulation! You have just come to the right web page. This is the only web page created ever which shares list of all possible online hospitality job sources. I along with my team have combined career/employment pages of all major hotel & resort, restaurant and cruise lines. Beside those you will also find list of facebook & linkedin groups and pages, sharing hospitality related job circulars. Now you will not need to search online for possible job opportunities. Bookmark this page and visit regularly. This list will save lot of your time.
 

Largest Hotel & Resort Chains' Career Web Pages
World's Biggest 25 Fast Food Chains
World's Top Cruise Lines
Large-Ship Lines:
Midsize-Ship Lines:
Small Ship Lines:
River Cruise Lines:
Most Popular Hospitality Management Job Sites
Hotel Job site in Other Language:
Facebook Pages
Hospitality Career Fcebook Groups
Hospitality Career LinkedIn Groups
Wait ~ BE CAREFUL – MUST READ

Please be aware that we don't have any affiliation with or control over any of these sites. Nowadays it is very common in online world that scammers have made fraud recruitment website which may look very much genuine. Scammers are trying hard to get access to your financial data. If any of these sites or any site your find while searching online (except LinkedIn) claims money/service charge or your personal financial information then you should not use that site anymore. Don't give following points of information unless you are very much sure about the authenticity of the website:
Your Credit Card

Your Bank Account details

Your Social Security Number (SSN)

Your passport number

Your National Insurance number

Scan copy of your Driving license

Taxation references, etc.
A recruiter should not need any of that information unless you have started working for him. Here are more tips you should always remember:
Create separate email address for job hunting. You should not use your personal email address as that could be flooded by many promotional emails from different websites.

Carefully check emails and NEVER click without checking sites name. Check spelling of the site (URL) carefully. Most spam email comes from similar named sites for example you may get email from gmaail.com or gmal.com or gmail.co.uk (Did you notice those not gmail.com) or even any legitimate looking email like recover-email@gmail.com, asking for sharing your password or bank details. If confusion arises then copy site's name and then search the name in Google.

Don't pay any money if they ask fees by name of "application fee" or "registration charge" etc.

Never input your credit card or bank details. Those are not required at all.

MOST IMPORTANTLY make a list of site's name where you have applied. You can create a document file to track record. There you can put name of the site, your registration details like username & password etc. Don't save that document in online (like saving on your email account which can be hacked) rather you can safely store on your hard drive for better security.

Some people may know that you are seeking for job and may send you fraud emails. Don't fall in trap. Use your commons sense. Don't reply to phishing emails.

Try not to share your emails address online. Instead of sharing full email address like abc@gmail.com you can share in this way abc [at] gmail [dot] com. Scammers use robot computers to grab email address from online and share.
Always check from where email comes from. If you have applied in Hilton then you should expect emails to come from hiltonworldwide.com not something like hiltonhotel@gmail.com . In most of the cases (almost in 99.99% cases) legitimate companies like Hilton or others will send you email from their own official web address not from third party site.
Recommended Articles for More Details: