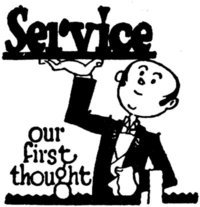 Hotel industry is a truly professional industry. Success of an establishment highly dependent on the professionalism of its staffs and authority. Therefore being a part of this industry, as a hotelier you should maintain some etiquette to ensure 100% professionalism from your part. Today we will learn some must follow etiquette tips. 
If you really want to be a successful hotelier then must follow the following tips:
1: Don't discuss any argumentative topic in front of your guests and even with your colleagues that could hurt others or create arguments. Such as:
Politics or Political Views of a person

Religion or belief

Family matters

Personal relationship & others matters
2: If you don't have working schedule then don't come in hotel. Without schedule your presence in hotel is strictly prohibited.
3: After finishing your working hours don't walk here and there. You are not allowed to hang around in public area (i.e. restaurants, pubs, theaters, parks etc) of a hotel.
4: As an hotelier you must keep in mind that you are part of a team. So, if required be prepare to assist your colleague, do whatever job you are assigned. For example a Cashier can assist to move luggage, front desk manager can rooming a guest. etc.
5: Try to think beyond a guest. Try to consistently exceed guests' expectation by always thinking one step ahead of them and delivering the best possible service even before they could ask for it. But must keep in mind that never be so hyperactive that your guest could be bored with you.