The hospitality and tourism industry has grown to absorb many students leaving their education path to pursue their careers. As investors set up their businesses, they look forward to recruiting competent, determined, and value-oriented staff to ensure smooth running and profit-making business. The staff includes managers, front-line workers, cleaners, and a security team. While the business owner may not be on sight every day, the staff is responsible for the customers' satisfaction and effective outcome from the bars and restaurants. One of the most significant position is the bar manager.
So, who is a bar manager? What do they do? What are their qualifications? In this tutorial we will answer all these questions in detailed.
Click HERE to download our Premium 5 Weeks long F & B Service Course: www.hospitality-school.com/f-b-service-waiter-course/

Who is A Bar Manager?
A bar manager is the staff leader that works hand-in-hand with the staff, vendors, and bar owner to ensure the smooth running of the profitable bar business. He or she is directly responsible for staff sourcing, training, terminating, ordering and turning inventory, controlling labor, waste management, marketing, and general upkeep of the premise. While the position comes with plenty of privileges, bar management is more of a life than a job. This is because you will be on your feet all the time. Bar managers also act as a bridge between the junior staff and the general managers, directors, and bar owners. Therefore, their main purpose is to ensure that both sides are happy and customers are satisfied with the services.
Bar Manager Duties and Responsibilities
Are you a bar owner thinking about employing a new bar manager or promoting one from your staff? Or are you a job seeker eyeing a bar manager position? Whichever the case, you should know that the position comes with more administrative duties than service providing. A bar manager's duties and responsibilities are divided into three sections as listed below. As a job seeker, expect to perform the following duties in your work station;
Bar Manager Operational Duties
Oversee the beverages and food services within the bar.

Ensure cash procedures are adhered to and strictly monitored. The procedures include preparation and calculation of beverage bills within all departments and cashing up of tills.

Responsible for stock control, including ordering, accepting, and maintaining stock levels, and returning sub-standard stock.

Maintain hotel security and staffing hotel events following licensing laws and Hotel Security Procedures.

Report to and work regularly with General Manager or bar owners regarding departmental performance and inform them about any relevant changes.

Develop and maintain professional relationships with internal and external customers.

Work with reception and sales department on handover and organization of functions.

Check on the accounting department to ensure that invoices are forwarded on time and correct, and all the cash procedures are followed.

Liaise with the human resource department about recruitment needs, training analysis and delivery, and employee relations.

Resuming a duty manager role while on shift when required, and responsible for sole hotel management issues that may arise while on shift.

Working on shifts, weekends, and public holidays, and ensuring other workers adhere to timekeeping and attendance.

Organizing breaks depending on the fluctuations and volume of the business.

Assist with services in other areas of the hotel when requested.

Attend to other duties asked by the directors and bar owner.
Bar Standards
Ensure a positive perception of the bar at all times both internally and externally.

Ensure all standard operating procedures are achieved and maintained at all times and are monitored and updated when necessary.

Check and attend to customers' needs.

Implement and maintain the bar's Health, Hygiene, and Safety Policy.

Implement and comply with all legislative and licensing requirements.

Ensure all departments are clean and hygienic by following up on cleaning schedules.

Ensure all employees adhere to personal hygiene and conducts at all times.

Ensure the bar runs smoothly daily and is stocked with adequate stock and necessary goods.

Drafting effective duty schedules for other employees and ensuring they are followed.

Promote the business and other facilities to all prospective guests or customers to maximize sales and revenues.

Report and take appropriate action on any incident of complaint, accident, fire, loss, or damage.

Enforcing Licensing Laws, Rules, and in-house security policies.

Checking on customer satisfaction and guest feedback professionally and efficiently to minimize negative impressions.

Attend all business meetings when requested by the directors.
Bar Manager Leadership Responsibilities
Communicate a success vision that the bar should be part of.

Promote a positive attitude and team leadership, including leading by example, setting the pace, and encouraging mutual respect.

Inspire and motivate the team to achieve the required standards through Standard Operating Procedures. This promotes sales and profits.

Train and motivate the team to ensure food and beverage services meet their specification. They also ensure staff-chefs corporation to promote customers' satisfaction.

Praise and reward good-performing workers.

Take action on poor performance through informal reprimands and if necessary, implements the disciplinary procedures.

Be pro-active in problem-solving and implement your own initiatives to solve problems.
Bar Manager Requirements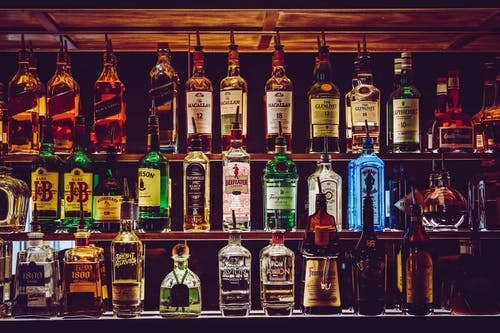 For the bar managers to effectively run the bars and maximize sales and return, they need to have a broad knowledge about the business and how to deal with customers. While the requirements for applicants may differ from bar to bar, some universal requirements run across almost all bars. Therefore, here are some of the requirements when seeking a professional bar manager.
Education Needed to Become Bar Manager
Most bar managers must have at least a high school diploma or a General Education Diploma. However, other bars demand graduate bachelor degrees in hotel and related fields. Computer knowledge and experience in MS Office, Point of Sales, Inventory, and storage programs is also an added advantage. Hospitality management courses teach the aspiring bar managers about a variety of topics on;
Financial management and accounting.

Human resources.

Food safety and hygiene.

Food service operations.

Business laws and ethics.

Leadership and management.

Food and beverage management.
Training Needed for Bar Manager
Bar managers can start their careers working in entry-level bars and restaurant roles with the food and beverage industry. These minor positions provide practical experience in customer services, food handling, and operations. Since these entry-level positions require little information, many bar managers use this chance to further their studies in bar management. Alternatively, bar manager can acquire more training through seminars and conferences organized by directors.
Certification Needed to be Bar Manager
Some states, cities, and bars require bar managers to have certification in food safety and alcohol services. Even if most bars will not ask for these certifications, they are vital in securing work in five-star bars. Some aspiring managers can also gain these certifications before being promoted to a managerial position. The main certifications that bar managers can pursue is;
Certification for alcohol service: There are various well-recognized national certification programs for the alcohol service that teach aspiring bar managers how to serve alcohol following regulations. Bar managers also learn how to recognize intoxicated customers, manage unruly customers, and check identification accurately. For certification, students must pass an examination to show their understanding of the coursework to receive certification. The certification must also be renewed after some years.
Skills Needed to be Bar Manager
Bar manages to need the following skills:
Leadership skills: Bar managers need leadership skills to motivate and support the staff. They should know how to supervise and motivate other employees to ensure all activities run smoothly.
Customer service skills: Bar managers should know how to interact with customers and ensure they are happy at all times. They should also know how to deal with customer complaints.
Organization skills: The bar manager must possess the organizational skill to supervise several employees and perform their duties while on shift. Keeping the facility organized also helps managers prioritize which responsibilities to handle first for the needs of the customers and maximize sales.
Flexibility: Bar managers need to be flexible on their duties to assess what the bar needs at any time. They should also be ready to offer other services like waiting at the table during busy moments.
Communication skills: The power of communication is vital among bar managers to interact with customers and promote inter-staff cooperation.
Problem-solving skills: Bar managers should often use creativity to ensure customer satisfaction, motivate employees, and develop new strategies when solving problems.
Physical Abilities and Working Environment
Bar managers work in different eating and drinking environments. They can spend most of their shifts moving between the customer areas and behind the bars. They can also take most of their time behind their computers creating duty rosters, interviewing recruits, reviewing customer cards, and strategizing about the bar's future. Bar managers also work long hours in the evening, weekends, and public holidays. These extreme working conditions require bar managers to be both physically and mentally fit for their duties. Most bar management also asks for medical certificates to ensure the employed bar manager can work in an adverse environment without close supervision.
Conclusion
Does your bar need a manager? Is it a five-star or four-star hotel? Employing a new bar manager comes with several challenges when looking for a competent manager to push the business ahead. Whether you are a bar owner, director, or job seeker, you need to read through all the requirements and duties of a bar manager as outlined by the specific facility to ensure they are all met. You also need to check the significance of the environment and the security of the location to determine your salary quotation. However, the above description acts as a guideline when drafting your vacancy announcement.
get our Exclusive Premium Training Manuals at super discounted price from Here: www.hospitality-school.com/training-manuals/special-offer/