The culinary system of any hotel plays an important role in the success of the hotel and customer satisfaction. Hard work among kitchen workers is always rewarded with promotions and offers. You may start as a frontline cook and end up being an executive chef, provided you meet all the requirements. If you have ever worked in a hotel kitchen or even in an event as a cook, you probably understand the weight and privileges of superior chefs and supervisors. From overseeing all the kitchen operations to ensuring that customers are comfortable. One position that you are likely to admire as a frontline cook is becoming an executive chef.
GET our premium training manuals: www.hospitality-school.com/training-manuals/
Who Is an Executive Chef?
An executive chef who is also known as head chef or chef manager or master chef, is the kitchen leader, both in terms of staff responsibilities and food preparation. He or she oversees all the activities in the kitchen and ensure all foods entering and leaving the kitchen meet standard requirements. Executive chefs can operate a small kitchen with a few workers or a large five-star hotel with numerous assistants, cooks, and other kitchen staff members. Although the title comes to those who are more experienced in cooking, executive chefs are more focused on administrative duties rather than cooking. Therefore, what does it take to become an executive chef? Do you know what you should do if given the position?
Duties and Responsibilities of an Executive Chef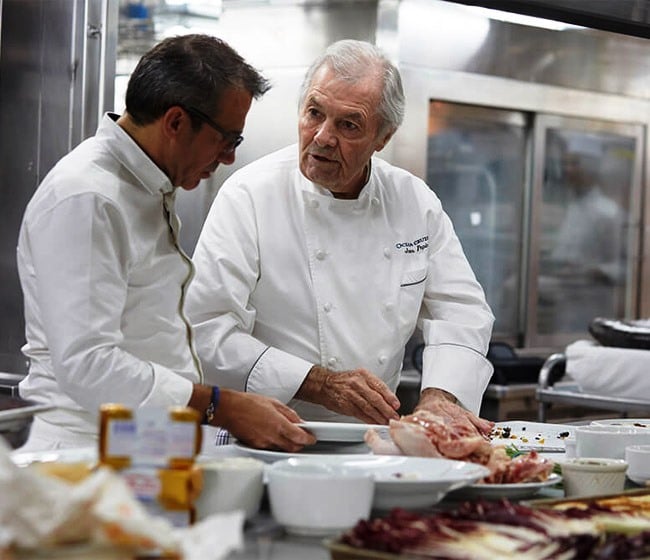 As an aspiring executive chef, you are likely to meet various challenges in your duties due to a shift from cooking to administrative responsibilities. While executive chef job descriptions may vary depending on the kitchen environment, key duties may remain universal in most chef jobs. Therefore, here are some of the executive chef duties and responsibilities;
Train, encourage, develop, and motivate supervisors and culinary staff members to meet and exceed set food preparation standards consistently.

Teaches other chefs about food preparation following well-defined recipes and follows up and discusses ways to constantly improve the cuisine in the hotel.

Show exceptional leadership qualities by providing a positive working environment, counseling employees appropriately, and demonstrating a dedicated and professional approach to hotel management.

Give directions for all day-to-day kitchen operations to junior chefs.

Should understand employee's position and duties well enough to perform their duties in employee's absence, or get a better replacement.

Guiding and directing subordinate staff, including setting and monitoring performance standards.

Utilizes interpersonal and communication skills to lead, influence, and work with kitchen staff.

Should advocate for sound financial and business decision-making, honesty, and act as a role model in all hotel activities.

Provide and encourage service behaviors among the kitchen staff that are beyond customer satisfaction and retention.

Elevate hotel services by communicating and assisting individuals to understand guest needs, providing guidance, feedback, and individual coaching when asked.

Appropriately delegates to develop supervisors and junior staff to accept responsibilities and meet clearly defined goals and objectives.

Conduct reviews on staff levels to ensure guest service, operational requirements, and financial objectives are met.

Involved in active menu innovations and ensure updated and accurate costs of all dishes prepared and sold in the Food and Beverage section.

Oversee food presentation and decorations

Recognizes high-quality products, presentations, and flavors.

Ensures that kitchen staff complies with food handling and sanitation standards. They also ensure that foods are stored at the right temperatures.

Ensures all kitchen equipment is properly maintained and in good working conditions to meet the local Health Department and hotel standards.

Responsible for GSTS and RSTS comment cards reviews for customer satisfaction results and other data and identify areas that need improvement.

Partner with the purchasing department to ensure the right acquisition of the needed products.

Ensure all kitchen products are prepared consistently to meet departmental appearance and quality standards.

Ensure all kitchen staff meets proper grooming and hygiene standards.

Attend all morning meetings and other administrative sessions following the hotel regulations.

Check and update all weekly and monthly schedules to meet forecast budgets.

Follow and enforce all applicable safety procedures outlined for kitchen staff and other food servers.

Interacts and engages guests to get feedback on food quality, presentation, and service quality.

Recognize the needs of kitchen staff and coach, mentor, and help them to work and improve their knowledge and skills.

Ensures that products are keenly packed before presenting them to the guest by reviewing every finished product.

Ensures all disciplinary procedures and documentation are done according to the hotel operational Standards and Management Policy.

Discuss daily food cost reports with key kitchen and Food and Beverage team members.

Ensure kitchen staffs follow high-quality levels of receiving, storing, production, and presentation of food products.

Hiring and training new kitchen staff, such as cooks, food presenters, and dishwashers.

Attend to all additional duties as requested by the hotel management as required.
DOWNLOAD OUR PREMIUM F & B SERVICE TRAINING COURSE FROM HERE: www.hospitality-school.com/f-b-service-waiter-course/
Executive Chef Requirements
The executive chef position requires a series of traits for effective performance and successful disciplines related to it. Since an executive chef is the head of the kitchen, the titleholder needs good judgment and problem-solving skills to enable him or her to impact positive kitchen activities. Therefore, for you to become an executive chef, you must meet the following requirements;
Education Needed to Become an Executive Chef
Most hotels require a minimum of a high school diploma or equivalent education level for an entry-level executive chef. However, having a culinary arts degree or diploma is an added advantage. One can also obtain a two-year associate's degree in culinary arts. This is the most recognized degree for five-star hotel chefs. Various universities offer a Bachelor's Degree in Culinary Arts, teaching additional skills and techniques. An executive chef can also enroll for an additional culinary arts diploma through an extensive one-year program. This program provides executive chefs with cooking techniques, food presentation, and kitchen management.
Required Training to Become Executive Chef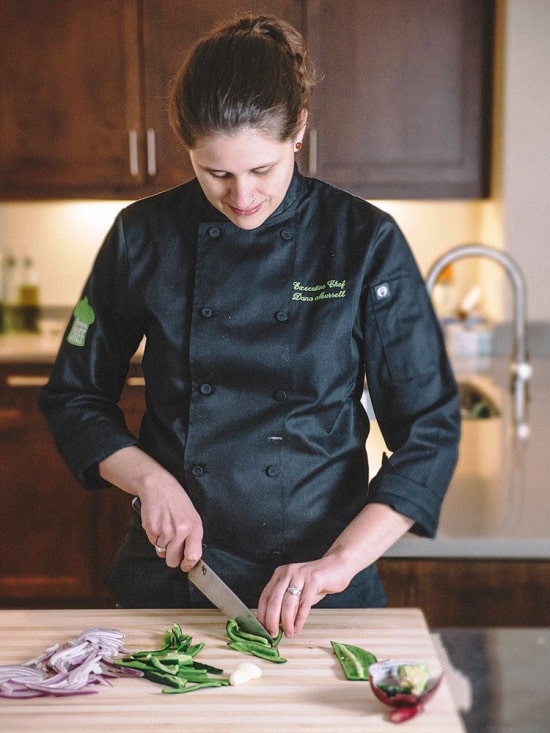 After getting an entry-level chef position, the executive chef can get training and experience from the job. Some hotels also offer apprenticeships lasting between one and three years. These apprenticeships help individuals to gain practical, on-job experience. Alternatively, executive chefs can receive off-the-job training through conferences and seminars organized by the hotel management. These conferences help executive chefs to;
Understand the current trends in the hospitality industry.

Gain knowledge of local, state, and federal health and sanitation regulations.

Gain creativity in cooking, menu designing, food presentation, and leadership skills.

Learn new leadership and management of kitchen staff.
Skills Needed
Executive chefs exhibit a range of leadership and cooking skills that enable them to adapt to different working environments. Since they deal with other kitchen staff and monitor food preparation and presentation, they need to be keen and careful on their duties. Therefore, an aspiring executive chef must show the following skills;
Organization: Most employers look for organizational skills in executive chefs to ensure that they maintain a clean and safe kitchen. This helps them to organize and arrange food products and kitchen equipment in a manner that is easy to retrieve them quickly in a fast-paced environment.
Leadership skills: An executive chef needs to show leadership skills to guide and motivate other kitchen staff. Executive chefs should also instruct and train other hotel employees on how to create effective menu items and follow basic kitchen procedures. Leadership skills also help executive chefs to create and maintain a collaborative kitchen environment.
Communication skills: Kitchen staff needs to work closely with each other to deliver high-quality services. This communication aspect should be highly exercised by executive chefs.
Budgeting skills: Since executive chefs are involved in the creation and maintenance of the kitchen's budget, they need to show excellent financial skills. They should foresee purchasing and storage of foodstuffs and equipment. Budgeting skills also help executive chefs to create menu prices and ensure the hotel makes a profit.
Time management skills: Kitchens need to be fast-paced and work under strict time regulations to realize tangible profits and meet customers' demands. This means executive chefs should be responsible for the creation of employee schedules and timelines to ensure a fully-staffed facility.
Physical Abilities and Working Environment
Most executive chefs work in a fast-paced and intense environment. These environments demand executive chefs to stand for long and move around frequently to monitor other workers. During mealtimes, executive chefs need to be busily interacting with both kitchen and front house employees, and even customers. Therefore, executive chefs need to be physically stable to withstand extreme working conditions and long hours of operations. A high degree of physical stability also helps them to use cooking utensils to mix ingredients and move food supplies around.
Executive chefs should also be aware of their surroundings because a kitchen might have safety hazards. For safety precautions, executive chefs are recommended to wear long-sleeved clothes and non-slip shoes.
Conclusion
Are you planning to become an executive chef? The article provides an overview of what you expect to meet in your career path. However, the executive chef job description can be different depending on the facility's local laws. Some facilities will ask for specific certifications while others can promote kitchen staff member to become an executive chef. Therefore, when applying for the position, ensure you check for the hotel's regulations to meet the requirements. Additionally, some hotel and culinary facilities will include salary quotation in their job template while others will not.