Hotel is a business organization which runs solely for making money. Hotel earns money mainly by selling rooms. So, it is the major responsibility of a front office agent to collect the room payment from guest properly. Generally, guest pay during their registration and in time of check out.
Some methods are widely used as methods of guest payment in hotel industry. Those are:
Cash

Credit Card

Personal Check

Direct Billing
Cash Payment: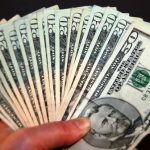 Some guests prefer to pay room charge by cash. Guests living for shorter period of time have such tendency. They do not expect to extend their in house credit by shopping or having food in hotel. If he wants to extend his credit then the front desk agent may collect his credit card imprint or politely request him to settle his account immediately in times of his extended purchase or use of any amenities. If a guest wishes for cash payment then in times of registration, the front desk agent should acquire full room rate, taxes and some anticipated usage amount (such as room service, in room phone etc)  to avoid fraud. If any guest don't wish to pay anticipated amount in times of registration then he will be charged and have to pay every time he purchase or use any service from hotel.
Credit Card Payment: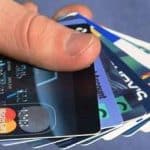 Nowadays payment through credit card has become the most common methods of payment. Some of the well known brands are American Express, Diner's Club, Visa, Master Card, JCB etc. The agent obtains the card in times of registration and has an imprint. In all the hotel there is a computer system by which agent can know whether the card is valid or not with sufficient amount of money. This is referred to as Card Approval. Computer automatically calculates anticipated amount of money to be charged by calculating room rate and amount of stay.
Payment by Personal Check:
Some hotel allows such method of payment while other has totally strict policy against this method of payment. Personal check verification is a similar process like credit card. Through the issuing bank, funds to cover are verified. For the approval of personal check hotel needs following points of information:
Guest's driver's license number

Address

Telephone number

Contract details, etc
These need to be written on the back side of the check. One point to be mentioned that travelers check and certified check do not need any approval because they are solely issued by exchange of payment while those are issued.
Direct Billing: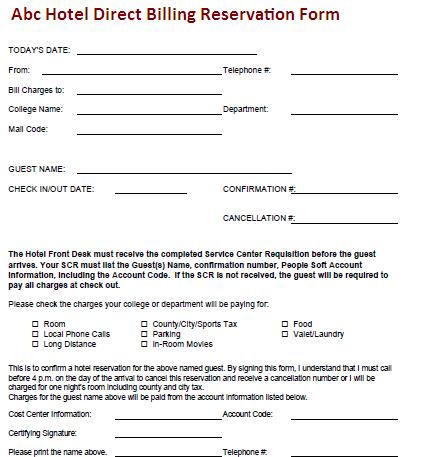 Direct billing arrangement is made through guest or company and the front desk agent in advanced of the guest arrival. In this case, the guest needs to just sign in the bill in times of check in and check out. The agent just reviews guest credit application and check whether the bill exceeds the limit or not. Generally hotels offer to use this type of methods to their loyal guest or whom who are representative of any company with whom hotel has prior contract. Bills are sent to guest in their office or other addresses after they finishing staying in the hotel.
Training Video
Click Here to Watch Our Free Video on Different Methods of Guest Payments and Bill settlements at Hotel