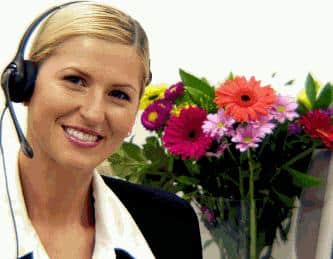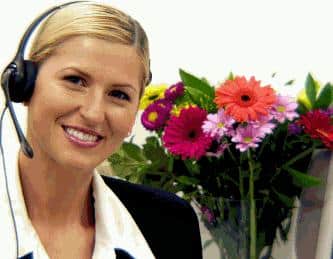 Telephone plays an important role in times of reservation on phone. Perfect telephone handling ensures efficiency of the reservation agent which at the same time upholds hotel's standard. All the time you should follow proper telephone manner.
Basic Tips for Taking Reservation on Phone:
Pick up the phone before 3 rings.

Greet the caller according to the time. Try to keep very fresh, clear and friendly voice tone so that guest from other side of the phone may feel comfortable. Remember First Impression is the Last Impression.

It is advisable to greet in this way "Good Morning. This is Hotel X. Thank you for calling. How may I help you, sir?"

Try to identify caller gender by his or her sound. Listen to the name properly. Repeat the name with Mr. or Ms. Caller may be hurt if you by mistake call him wrongly.

Try to understand why the caller calls. In a hotel people call not only for making reservation but also for getting information, arranging party, sending message to a guest or making business deal etc. So, first listen carefully to identify what sorts of assistance the caller wants from you.

If the caller calls for room reservation and if he is not a repeated guest then you should try to give a short overview on your hotel including hotel's feature and amenities, specialty, special offer you are offering etc.

In the mean time, look at the room status or reservation chart. It will be so bad if after informing everything, guest becomes convinced and wants to have a room booked but you don't find any room to sell as all are occupied. So, always be updated specially about room status.

If callers requested date indicates "SOLD OUT" which means you are unable to sell the room for that specific date, then very politely say sorry to the guest and let him know why you are unable to sell the room.
If the requested date indicates "WAIT-LISTED" then politely inform the guest about the situation and inform him that reservation on that day is wait-listed for that reason you are taking his reservation but not giving full guarantee and request him to check again closer to that requested date.

After giving an overview of you hotel, now try to identify what sorts of room the caller wants and try to offer him some options so that he can decide from his own or if he needs then assist him.

If the guest want to book the room then say that we are very please to reserve a room for you. May I have some information from you please? Now try to collect these information with proper spelling:
Name of the Guest

His Contact Address

Room Types

Room Rates

Date of Arrival

Date of Departure

Date of Reservation Made

Mode of Payment

Special Remark (if any)

Reservation Made by Person or Company
13. Repeat all the information caller gives and at the same time give him a reservation confirmation number.
14.  If you have any objection about guest's mode of payment or anything then inform the guest about your rules and request him to give you another option.
15. After settling everything thanks the caller for his patience and calling you. End up the call as warmly as you start and try to make him feel that he just have made a perfect decision.