Since guests come from all over the world in big hotels, so generally big or mid range hotels provide transportation services to their guests. Mostly these services are provided for coming or going to airport from hotel. Due to the nature of the service, proper and to the point instructions should be received and dispatched properly.
Click HERE to Get our Premium Training Manuals, PowerPoint Presentations, Forms & Checklists on Front Office, F & B Service, Housekeeping, English for Hotel Staff, Guest Complaint Handling etc.
Dear reader, this is not the first time we are writing a tutorial about transport service to guests. Please read our previous tutorial, Different Transport Services in Hotel, to learn about various transport services provided by hotel to guests. Today, in this tutorial, we are going to share step by step procedure on how to arrange car transportation to guests from airport to hotel and how to provide car rental service. Generally every hotel wants to provide ultimate convenient and at the same time most stylish transportation service to their guests. A transportation service includes request exceptance, proper greeting, providing vechicle to move from airport or train station to the hotel or vice versa.
Topics Covered in this Guide
How to Arrange Transportation to Guests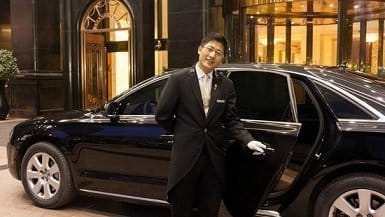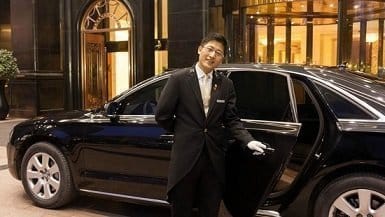 1. Gather relevant information:
Print arrival and departure transportation report on daily basis for tomorrow and the day after,

Double check in OPERA the guest profile and traces.

Read emails, double check and update accordingly
2. Open Transportation Sheet:
Open share drive, front office, bell desk, Transportation, daily limousine sheet.

Trainers note: Inform the associates that they will have a short cut on every desk top, where it is easy to excess.
3. Updating the transportation sheet
Updating arrival/departure
Fill in the Limo company differentiate between— (Airport Pick up/Drop Off), Previa (own transport), Normal Taxi.

Fill in the guest name, room number, number of pax

Fill in the flight details

Fill in the pickup time for Airport Drop Off

Fill in destination

Fill in type of payment, e.g.: cash, complimentary, inclusive etc.

Fill in the person who update the Daily Limousine Movement

Fill in the remarks for any information.
Updating other transportation:
For all transportation it has to be with a correspondence, an email, or trace in OPERA.

Trainers note: Updating for daily basis and for the next day. The entire request it has to be with email from other Front Office section.
4. Send the email and call to the Limousine Company:
Prepare the mail with correct details of transportation, double check and send it

Trainers note: The email it has to be with attachment or copy paste/print screen of the updated transportation request.
5. Issuing Miscellaneous Form:
Prepare Miscellaneous Form for all transportation requests.

Double check the price based on the destination.

Hand over to GSA or Senior GSA.

Trainers note: the transportation price will be different for the guest. For the guest, we have to use our price list instead Limousine Company.
How to Provide Car Rental Service to Guests
1. Provide the necessary information
The preferred rental car agencies will be suggested to the guest, however if the guest has a preference for any other company then this should be confirmed without hesitation.

The following details should be sought from the guest prior to contacting the company:
– Name of guest and room number
– Type of car required
– Transmission type: manual or automatic
– Number of days required
– Time required
– Drop off point: hotel, airport, etc.
– Credit card, passport or National ID copy.
– Guaranty policy
2. Book the Car:
Contact the company and make the arrangement. Ask the company at what time they will deliver the vehicle and inform the guest.

Inform the guests to have their credit card and driver's license available for the company representative.