Hospitality School proudly presents the Biggest & Ultimate Hotel & Restaurant Training Videos collection. Just buy this list of Hotel and Restaurant Management Training Videos' Link for 20 USD. This must be one of the best investments of your career and a life changing decision for you.
Our team has worked really hard and make a good collection of real life and most useful hospitality management training videos that you should watch for FREE, take notes and implement in your career. These videos should be very useful hotel hotel and restaurant management students and staffs.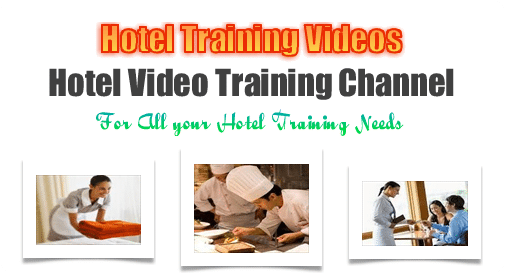 Price of this List:
20 USD (50% discount for next 7 days Only)
Why you should Buy this 300+ Training Video Links:
You can Watch and Download all these 300+ training videos for FREE – anytime anywhere.

There are 3 professional videos sold in DVDs that are individually priced as USD $150+. Those are hidden ones and not everyone knows about those. You will get those especial videos in this list.

We have both technical and professional hospitality management knowledge. So list that we can provide you can't get all these by your own or from any other sources.

These videos are available in YouTube but you hardly get these. Our team searched hard by using their technical knowledge, watched every videos and then make this list.

We cover everything – like from F & B Service Training Videos to Hotel Job Interview related question and answers and many many more.

From napkin folding to towel art- you will get all type of training videos.
What you will get:
You will get a 8 page pdf file with all CLICKABLE links. 

In the pdf you will have to click on each link and watch the videos on your Computer or Laptop or Mobile or any other devices.

You can download/Watch each of the video.
Our Download Service:
If you can't download then after purchasing this pdf, please email us. Our team will download everything for you for 50 USD service charge.
 Click HERE to Buy: