Hospitality is one of the country's biggest industries, and career opportunities are expected to be best for college grads. To learn how to find a job in this industry on the go, read about hospitality management degrees here.
In 2011, the online magazine Executive Travel spent a day with Timothy Kirwan, general manager of the five star InterContinental Hotel Boston. In the course of a typical workday, Kirwan deals with a burst pipe, arranges for a celebrity guest to ride a Harley, meets with movie executives regarding film shoots at the hotel, greets guests, and rolls out a new staff emergency contact system — a high-priority since a recent fire in the hotel's underground garage stranded guests out of the hotel for seven hours. Kirwan also completes budgeting, supervisory and administrative duties, such as approving and tracking expenditures, tracking revenues and monitoring staff performance.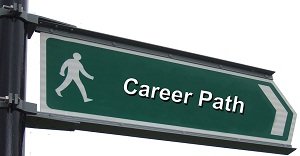 How can a manager accomplish so much in a day? Long work days combined with the right training can make all the difference. Hospitality management degrees are generally offered through hospitality and business departments of colleges and universities and are available at the associate, bachelor's or master's level. The program you choose depends on your career goals: higher-level positions, such as managing five star hotels, often require higher degrees.
Topics Covered in this Guide
What can I learn from a Hospitality Management Degree
Hospitality management degrees can prepare you for employment in a range of establishments, including hotels, restaurants, casinos and corporations. You can pursue a general hospitality management degree or specialize in a field, such as event planning, food management or tourism.
In addition to core courses in accounting, finance, leadership, marketing and operations, your program might include training in the following areas:
Casino management

Food science and preparation

Hospitality information technology

Lodging operations

Restaurant management

Tourism planning and development
Some hospitality programs require an internship, which offers students the opportunity to gain professional experience and contacts. If your program does not offer internships, consider finding a hospitality manager to shadow for a brief period. In exchange for his/her guidance, you can provide a free set of hands on the job. Experience in the hospitality industry in a non-management role can also help you gain familiarity with life in this fast-paced job.
Hospitality Career Options
With over 13.5 million employees and job growth of 40,000 a month from December 2011 through March 2012, leisure and hospitality is among the biggest industries in the U.S., according to the Bureau of Labor Statistics. While much of this growth is among the unskilled labor force, higher-level professions are growing, too. For instance, the BLS anticipates 44 percent growth for event planners between 2010 and 2020. Jobs for hotel and restaurant managers are projected to experience more modest growth, at 8 percent and 3 percent respectively, but the BLS points out that those with hospitality degrees should have an edge when competing for jobs, especially in high-scale establishments.
Job responsibilities vary by occupation. Like hotel managers, restaurant managers perform budgeting, administrative and supervisory duties. But while food service is one of several major areas a hotel general manager oversees, it is the primary focus of a restaurant manager. In-house event managers oversee conferences, parties and other events for hotel guests.
Hospitality management professionals earned the following median salaries in 2011, according to the BLS:
Event planners: $46,020

Food service managers: $48,110

Gaming managers: $67,230

Lodging managers: $47,450
While hospitality management degrees can teach you necessary skills, certain personalities thrive in the field. A strong work ethic, good people skills, and the ability to multi-task and work well under pressure are key ingredients for successful hospitality professionals.
Quick Tips

For World Wide recognized best On Campus or Online Hospitality Management Degrees click here
References: