Event planning is more complex than throwing parties. Find out how event planning degrees can teach you the business side of this rapidly growing career.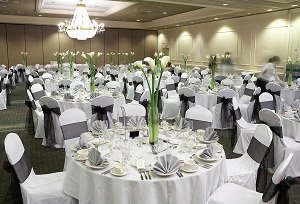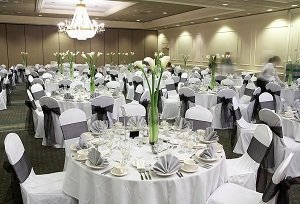 College parties are easy because they require no planning: invite a bunch of people, throw a keg in the tub, or better yet, tell people "BYOB," and voila! You have a successful party. Event planning is not so simple, and if you want to start a career in the field, the right credentials can be vital.
As the US Bureau of Labor Statistics (BLS) points out, "The proportion of planners with a bachelor's degree is increasing because work responsibilities are becoming more complex." These responsibilities include dealing with contracts, vendors, online registration, audio and video systems, and logistics.
Associate, bachelor's and master's degrees in event planning are available. Specialized certification programs are also available. Certificates tend to be designed for either experienced event planners or individuals working in another field who may take on planning-related tasks, such as organizing a corporate conference.
Topics Covered in this Guide
What you can learn from event planning degrees
Event planning degrees are available through private educational institutions and through hospitality management and business departments of colleges and universities. Online event planning programs are a flexible option for individuals who want to maintain their current job while in school.
Event planning degrees generally include coursework in areas such as the following:
Contracts and other legal issues

Exhibit coordination

Developing a budget

Marketing an event

Staffing and management
Some programs offer internships or externships, which provide hands-on training and help students to make professional contacts. In a competitive industry such as event planning, having proven experience under your belt in addition to your degree can help show employers you know how to put your training to work.
If your degree program does not offer internships, you may be able to arrange to shadow a local event coordinator or even volunteer at events for a local charity or school system.
Event planning career outlook
The BLS anticipates 44 percent job growth for event planners between 2010 and 2020, making it one of the fastest growing industries. To improve job opportunities, the BLS recommends you do the following:
Earn a bachelor's degree

Become CMP (Certified Meeting Planner) certified

Gain experience with virtual meeting software and social media outlets
According to the BLS, the median 2011 salary for event planners was $46,020, with the top 10 percent earning more than $78,530. Nine percent of event planners were self-employed, an the rest worked in the following industries:
Municipalities. Larger cities often employ full-time planners, while others hire contract event planners for large concerts, festivals and other community events.
Corporations. Corporate planners prepare for meetings, conferences and conventions. Depending on the employer, these planners may work with large budgets or plan more intimate events.
Education. Colleges and universities hire event planners to oversee academic, athletic and fund raising events.
Health care. According to the BLS, health care offers great job security for planners. No matter the shape of the economy, health care professionals must attend medical conventions to maintain licensure.
Hotels. In-house planners coordinate a range of events, including corporate conferences, education workshops and wedding receptions.
Non-profits. These event planners focus energies on fund raising.
Other industries. Trade shows are organized by vendors, such as convenience store vendors, to showcase products. Event planners reserve and organize large spaces for these events.
Rapid job growth makes event planning a good choice for highly organized people with excellent social skills. But the dynamic qualities of the job make it hard to do well without the right training. Event planning degrees can prepare you for this growing career.
Here are some good universities you can consider for your degree in hospitality & event management. These universities provide both on campus & online degrees. Click Here & Request further information.