All hotels usually have entrance permission for both guest and general public. Hotels allocate their public areas according to the amount of investment and the number of amenities that they have projected for the guests and local public. These public areas are required to have huge investment to make the outlook attractive and eye-catching.
Hence, hotels want to get the full benefit of public areas through revenue maximization. However the size of public areas can differ according to nature of the property, for example, the large hotels generally have spacious and large public areas including big lobbies, swimming pool, higher number of elevators, huge food and beverage outlet as they have maximum numbers of room, large number of arrival and departure etc.
Scope of Public Areas in Hotel

Both internal and external areas occupy the public area. The allocation of car parking area often brings complexity for the authority. Based on the nature of the visitor, the car parking areas are allocated. For example, in downtown hotels as general public are the main and frequent visitor, the car parking area usually require large area. The hotel authorities often have to create multi-layered parking areas in the underground due to scarcity of space in downtown location.
Car parking areas are not only facilitates for the guests or visitors but also open for the hotel staffs. In most hotels there are different parking areas for hotel staffs and guests.
Hotels in downtown location or in remote areas are required to provide accommodation facilities to their qualified employees. For example, in Gulf States, all hotels are bound to provide accommodation amenities to their staffs. In these states hotel staff are also facilitated by their own dining, laundries, drug stores, entertainment center along with the lodging facilities.
Hotels have their purchase and receiving department for whom they may organize aprons for supplier trucks. Sometimes hotel also provide a fixed steam in the public area for these trucks for a whole day, if anyone thinks about the number of items that is required by the hotel.
Some large hotels own a private beach or independent cottage spread over large acreages for the guests that broaden the space of public area. Whether it is car parking area or it is purchase department, every public area requires technical support with proper maintenance and cleaning. Particularly the areas which occupy water such as swimming pool, waterfalls, fountains, rockeries demand great care and proper cleaning. Sport areas like tennis court, golf courses which are provided for the guests must be well organized and groomed.
Roof top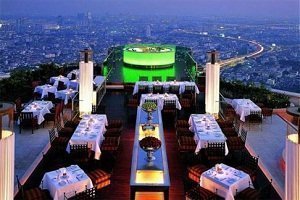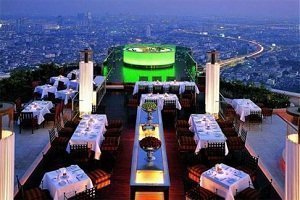 Roof top must provide a panoramic view. Hotels basically set up their night club, cocktail lounges in the roof top. In some hotels swimming pool is also located in the roof top due to limited external space. In small hotels, resorts, motels, the dining room and the bar could be served as all purpose dining service.
Basement
In the basement areas, there are several public areas could be established which are as follows:
Car parking area

Housekeeping

Linen room

Uniform room

Human resources department

Purchasing department

Training room

Laundries

Staff cafeteria

Engineering plant house
Ground level
To generate revenue ground level play a vital role as it is open for general or local visit. In most hotels, the ground level own lower lobby area including some revenue generating or producing areas, such as:
Restaurants or specialty restaurants

Upper car parking area

Health club

Indoor recreation centers (squash courts, gym, swimming pool etc)

Shopping mall
Some hotels also decorate their outside area or the walkways with waterfalls, fountains and so on.
Lobby level
The main entrance of a hotel is generally located in the upper floor where the main reception and lobby are positioned. Lobby has the easy access for both in house guest and local populace. Lobby level is an important area of the hotel which comprises of several significant sections with a view to provide service to the guests and general public. Though the size of the lobby areas determine its segment but following are the commonly visible in hotels.
Back side of front office

Dining hall

Banquet hall

Telecommunication systems

Coffee shop

Security deposits

Meeting room

Luggage room

Shopping arcade (include beauty parlors, money exchange, drug store, travel agency etc.)
Mezzanine floor
It is also called as the "Business Floor" where all executive's offices are positioned. For example,
General Manager

Sales and marketing

Accounts

Food and beverage and so on.
Guest floors
Generally guest floors are located above the mezzanine or business floor. The numbers of floors are related to the number of guest rooms. For example, if a guest room number is 705 then it means the room is located on the 7th floor of the hotel. There is hardly any public place in guest floors except business lounges in some hotels especially for in house guests staying in the executive floors.
Training Video
Click Here to Watch Our Free Video on Meaning, Types and Cleanliness of Public Areas of a Hotel