Today, we will share an amazing tutorial that should be highly useful for each and every hotel & restaurant workers. Through this amazing guide, you will learn what are the best strategies to get promotion in your hospitality career. This article is from our job training course "Hospitality Career Opportunities: Learn Secrets to Get Jobs in Hotel, Restaurant & Cruise Industry". We highly recommend all our readers to grab 1 copy for yourself through this Link. No matter how long you are working in this industry, this guide will help you a lot and teaches you some industry standard techniques that you may not be aware of.
If you work in an organization for some time in same position, then you may start feeling that the job is not so much challenging and you may expect better position and remuneration. If you want to be promoted either immediately or in near future then you should plan well earlier. In this section, we will share some industry standard suggestions that will help you to get promoted in your job.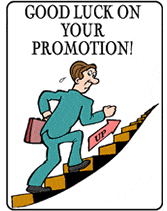 What do you think, what is the best way to get promoted? Few people feel it's an upper degree in hospitality like MBA or Masters which can help them to earn promotion. Another group of people think that maintaining good relation with higher authorities or involved in office politics can do the trick. But according to the results of different researches, neither of these come first to employer's mind when they decide to promote their employees. Here are few qualities that most of the employees consider while making promotions:
Employee's leadership quality. If you really want promotion then you should show leadership skills in critical situations.

Employee with strong professional ethic. As a promotion seeker, you should be loyal to your job, employer and organization.

Having a mentor or adviser is also important for bosses.

Having a higher degree is also considerable but it is not as important as employees think.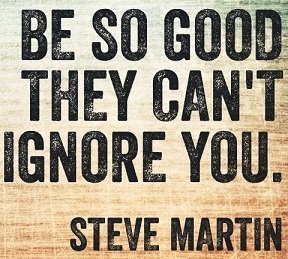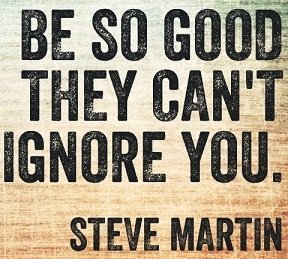 Now, don't start thinking that if you have all these qualities then you will get promotion easily. Actually there is no magic formula that can ensure your promotion. It varies from companies to companies, employees to employees. But yes, obviously there are some ways that will higher your chances to earn promotion. Let's learn those secret tips:
You have to demonstrate your skill in your current job. You as an employee have to show that you have already become master at your existing job and now your company can use your skills and knowledge in upper positions.

As I have discussed before, your leadership quality will be the prime consideration of getting promotion. You should make a habit of help others voluntarily, make proper decisions in critical situations, demonstrate that you can supervise your junior colleagues and generate some good creative suggestions. All these will show your leadership quality that will eventually help you to get promotion.

Learn from successful ones. It is always good idea to learn from your immediate supervisors. Ask them what qualities help them to get promoted.

Know your higher authority. Try to give them a good impression whenever you meet. Observe them first and try to learn what will help to make you remembered to them.

I am sorry, but I really need to alert you that in almost everywhere dirty office politics often plays a big role in times of promotion. You may not want to play or get involved but sometimes it becomes necessary for your existence in the workplace. Keep your ears open in office gossip. Don't get too much involved in office politics but do observe your surroundings closely.

Monitor job vacancies of your company. It will help you to understand what level of skill, knowledge and experience your company desires to have for different positions.

If you lack particular skill or education for promotion then first try to fulfill the requirement first. It will higher your chances.

Before demanding or asking for promotion or applying for jobs you should understand how things are done in your company. Through your experience of working in that company you can understand who makes the decision, what helps to get promoted etc. If you need to apply in person then prepare yourself first as if you are applying for first job. Brainstorm and note down ideas. When you will get asked, with confidence describe how you have contributed for the company and what else you can do if you are given higher position. If you need to apply in written then must update your resume with the latest information and all goodies that you have achieved during your career.

Don't get discouraged or frustrated if you don't get promotion this time. Don't complain or argue for that or show unprofessional attitude to hirer. If you do that it will just hurt your potential chances to get promoted in near future. First take some time to understand the reasons behind not getting promotion. Then try to know who gets the job and figure out the qualities he or she has that you don't have. If the hirer is approachable then talk to him/her in the way that you want to know what are the areas you should improve. This will be a learning experience as well.

Last but not least, always try to be loyal to your work. Sometimes you may think that no one is paying attention to you or you may try to hide your mistakes. Who knows the task that you may find lesser important was deliberately given by management to judge you. Don't perform sloppily. All the time try to give your best. Be assure that your effort will be rewarded very soon.