Waking up the guest is a normal front office task. Earlier, in this free Hotel Management Training Blog, I have written a tutorial on Wake Up Call Handling Procedure in hotel.  Today we will learn about some advanced procedures. As you know, sometimes, some guest may not wake up after your call because of tiredness or deep sleep. Now we will learn how to handle such situations: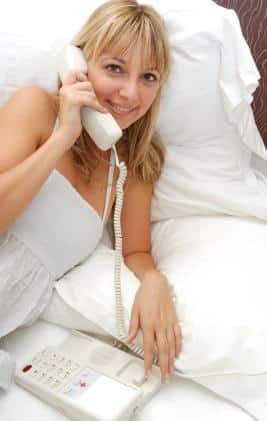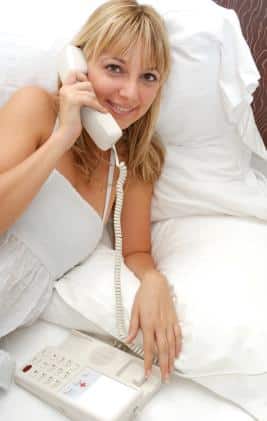 Steps:
AM calls the guest and guest answers the phone: When the Assistant Manager receive the information from PABX , Assistant Manager always have to call back to the guest room first before the further action being taken."Good morning / afternoon /evening. Mr./Ms. XXX. This is your **** wake up call. The weather is warm with a temperature of ** degree. Would you like a reminder wake up call.
Guest didn't answer AM'S call and AM goes to guest's room to wake up guest: The AM should go to the guest room immediately if there's still nobody answering the call from room.
AM goes to guest's room and standing outside of the door: Ringing the doorbell while greeting the guest. "Good morning."
AM tell the guest that he is coming to wake him up: " Mr. xxx, this is the wake up call."
AM goes into the room when nobody answers after ringing doorbell for 3 times: Opening the door slowly and greeting at the same time, " Good morning, Mr. xxx."
Wake up the guest if he is still sleeping:
AM standing away from the bed keep calling the guest. " Good morning, Mr. xxx " to wake up guest.

Wake guest up by shaking him slightly if he couldn't be waken up by calling him loudly. Shake guest shoulder or arm slightly to wake him up and calling guest name at the same time. " Mr. XXX, please wake up.
AM left the room if guest wasn't in the room: Checking the room but found nobody inside.
AM found the room was bolted on the inside:
Calling the guest's name while ring the bell and ask operator to keep calling the room at the same time.

Ask help from engineering to open the door. Engineer will try every way to open the door.
Opens the door and wakes guest up:
AM standing away from the bed keep calling the guest. " Good morning, Mr. xxx " to wake up guest.

Wake guest up by shaking him slightly if he couldn't be waken up by calling him loudly. Shake guest shoulder or arm slightly to wake him up and calling guest name at the same time. " Mr. XXX, please wake up."