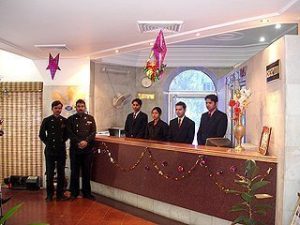 Today I will share you a short post where I would like to introduce all of you with the members of Front Office Department. Let's learn what are their responsibilities:
The Front Office Manager

is the Head of the Reception, Concierge, Communications Department and the Business Center.



Assistant Manager

assists the Front Office Manager in supervising all Front Office areas and responsible for all Front Office areas in the absence of the Front Office Manager. Assistant Manager must ensure all reporting and servicing deadlines are met on a timely basis.



The Shift leader of Reception

is responsible for the operation of the Reception during the shift, and assists Assistant Manager.



Front Desk Guest Service Agents

are responsible for all areas of the Reception, and are skilled in Reception services, telephone services, cashiering, guest mail and messages and special requests.



Communications Agent

is responsible for handling external and internal calls from customers and guests. They are also responsible for wake-up calls, timely messaging etc. All calls and requests will be handled in a courteous manner.



Concierge Shift leader

is responsible for the smooth operation of the Concierge Department. Concierge Shift leader is also responsible for the maintenance of the battery car and all activities during the shift.



The Bellmen

escorts the guest to the Reception and then to their room. They deliver guest bags and explain the hotel facilities. The Bellmen also delivers items to guest- rooms and offers directions and information about the Hotel.



The Business Center Agents

are responsible for assisting guests with business requests with high professionalism.