Apart from professional chefs and cook in the hospitality industry, many personnel are needed for positions in post secondary food services (especially in educational services) such but the numbers are few. These personnel are generally assigned in postsecondary foodservices for performing various food operations.
Few of them are:
To manage postsecondary school foodservices

To provide service in general and onsite management and procurement

To perform functions in any operation

To perform in educational foodservices
Following are the examples of such positions: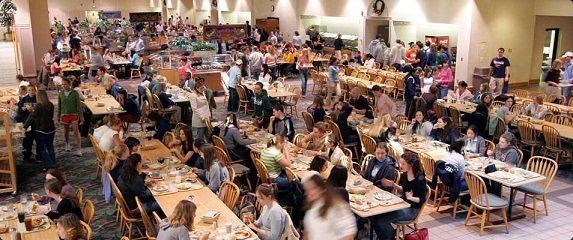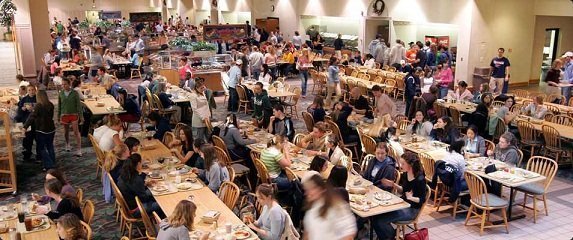 Residence Hall Manager
The responsibilities are to be performed by a Residence Hall Manager are quite similar to that of any Hotel's General Manager. A Residence Hall Manager is basically responsible for the supervision of the following operations:
To manage whole the operational activities of a residence hall

To ensure living accommodations maintaining the standard and quality 

To provide qualitative food services

To give support services

To counsel students to resolve personnel problems
Topics Covered in this Guide
Residence Hall Foodservice Manager
A Residence Hall Foodservice manager is assigned for executing whole foodservice operation within a residence hall. Or it can be said that the functions are to be performed by a Residence Hall Foodservice manager quite elaborate.
Such as:
Assigning tasks among the staffs

Monitoring the operation of food production

Taking inventory of food and equipment purchases

Forecasting Budget development and management

Managing financial and production procedures

Recruiting and training staffs

Supervising Special event catering management

Initiating the repairs and maintenance issues

Maintaining and balancing staff's collaboration and team work

Operating Daily meal service and so on.
Food Store Manger
Food Store manager is specifically responsible for daily operation of the food stores. A Food Store Manager has to direct and executes all tasks that are related to food operation of any food store like, university café, small cafeteria. Some of the notable tasks a Food Store Manager performs are:
To purchase all food and beverage products that are to be used

To negotiate between different parties for purchasing equipment

Overseeing food store warehousing

To ensure proper amalgamation of food, equipment, and supplies distribution to residence hall facilities without compromising the quality and standard
Foodservices Coordinator
As the name suggests, A Foodservice Coordinator coordinates and initiates all campus-wide special events to accomplish them in a smooth and professional way. These special events include various tasks such as:
Making computerized recipes

Pre-costing of the food items

Developing and managing menu

Provide sufficient data that are needed to operate food operation through utilization of centrally managed database
Concessions Manager
Concessions Managers are specially assigned to direct and administer all tasks associated with food, beverage, and merchandise sales of any event that are held at any sporting area and other public areas to direct and implement the organized events. They also often work as a university mediator to the supplier with the vending contract.
Central Bakery Manager
As the name suggests central Bakery Manager is responsible to manage the daily operation of the central bakery. From a central bakery you can get baked food items to all the food service outlets within the campus. Generally central bakery generates good amount of money but when special occasion comes like birthday or convocation or reunion or rag day etc. then sales goes sky rocketed.

Laundry Manager
You may find it quite strange but in reality a laundry manager plays an important role in food service operation. A Laundry manager fulfill linen and laundry needs of the food services, building and on-campus hotel operations. A food service operation needs huge amount of linen items and those must be cleaned and ironed properly. Laundry manager ensures that linen items would clean those items and send those to on campus locations on a rental charge basis.

Convenience Store (C-store manager)
Convenience Store Manager administer all functions of the following food service organizations that are located throughout the campus
C stores

Fast food specialty

Coffee shops