Traveling to foreign places across the globe to experience other cultures and those customs and traditions native to them is a dream that most of us have and hope to take advantage of that dream one day whether it's in our young adult years or in our golden years. When we do finally get the chance to explore the unknown world surrounding us, we'll find that our checklists for packing and planning the trip can be fairly detailed depending on where you're planning on traveling. On that laundry list, there should be the option of obtaining travel insurance in the case of emergency while you're outside your country. While some health insurance policies cover this, you may want to purchase additional insurance in the form just to be sure you cover all your bases before you leave your country's soil and step foot on foreign ones. This travel or trip insurance is also useful for those traveling within their own countries as well since you never know what life might throw your way even on your home turf. So, it's better to be prepared all the way around for those just in case moments.
What does Travel Insurance cover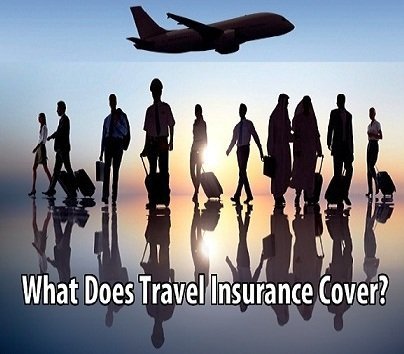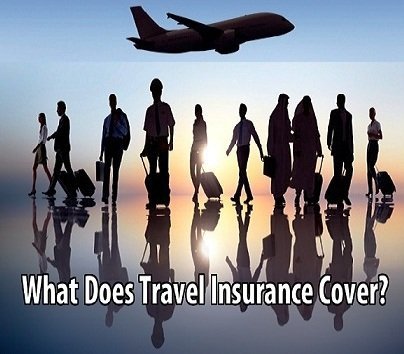 Your policy can cover a number of addendums, such as cancellation of your trip, delays for your trip, loss of baggage and belongings, personal liability, emergency assistance, and even medical coverage for your time outside your country of origin. With each of these, you'll find you can recover the loss of your money for the plans you've made should one of these happen to take place to you before or during your vacation or trip.
No one wants to cancel their trip they had planned for weeks or months in advance, but some circumstances can arise that will keep you from enjoying your vacation or business trip. So, what happens to all those pre-paid expenses you placed that aren't refundable? Do you just have to take that loss and deal with the financial fallout from that loss? Well, no, you don't, not if you purchased trip cancellation insurance, which will cover these costs for you. This can be highly beneficial for those that had planned their trip using money they'd scraped and saved for months to have the ability to go. Without this insurance, you're pretty much taking that loss without any recourse to gain that money back since many traveling agencies from air to accommodations won't reimburse someone who can't travel for one reason or another. One word of advice with this insurance is to be sure your cancellation reason is one covered by the insurance or you could lose your deposits regardless of this insurance.
Even if you don't have to cancel your trip, you can still find yourself with delays for that trip whether through your own doing or from those out of your control, such as the airports you use. While delays you create for yourself aren't going to get you reimbursed, those created by delays with your airline can, especially if your delay lasts longer than twelve hours.
Let's face it. Airlines can and have lost their patrons' baggage and other belongings on multiple occasions. Having coverage for these items should your baggage be lost by the airlines or your valuables get stolen while you're on vacation is a great asset on the off-chance this happens to you. While remaining vigilant where your valuables are concerned is important to keeping them safe, you can't always watch them and it only takes a moment for them to be lost to you. Cash, cameras, jewelry, and other valuables are covered under travel insurance and you should do everything possible to keep your belongings safe when you're traveling so you don't have to use this insurance.
Accidents happen all the time, no matter where you are. When they happen within your state/country, you're usually insured through your auto or health insurance for these accidents. However, that might not be the case when you're traveling outside your hometown, which means having trip insurance can assist you should you hurt someone else or damage their property by one means or another. Why make matters worse for yourself or them when you don't have this insurance coverage and you're now liable for thousands of dollars in liability?
As you plan out your trip, you should look into your health coverage and decipher what's covered and what's not when you travel outside your network within your country or to another one. Some coverages are great and will cover most medical procedures while others barely cover anything at all. Within these coverages, you want to check out what costs you'll have to pay should you need the assistance of emergency services, which can rate quite high even inside your own network. By having travel health insurance, you can help prevent some of these costs from getting out of control. Ambulances, emergency airlifts, and other services don't come cheap and you can find yourself with a hefty bill on top of the reasons for your need of them in the first place.
Even if you don't need to utilize the emergency services, it doesn't mean you won't have a medical issue crop up on your as you travel across your country or outside of it. When that happens, you may find your health coverage from home doesn't cover the medical services and procedures you need in the area where you seek them. When this happens, you can find another bill for you to pay that can be quite costly for you depending on the procedures you needed while outside your network of coverage. Obtaining travel medical insurance can help you counteract these costs and make your trip as stress-free as possible as you continue with your planned activities despite your medical setback.
What other Insurances are there for Traveling?
There are several other major types of insurance coverages you should consider besides the main travel insurance above. These are international travel insurance, travel life insurance, and travel medical insurance. With each of these, we'll dive into the reasons they are worth having in addition to the main travel insurance for your vacations.
International Travel Insurance
When you're going across an entire ocean to explore new places, you'll want peace of mind that you're covered in most areas like those mentioned above so your trip won't be hindered or ruined by one of these events since you'll be covered. This type of insurance coverage should have the same elements that are put into place for vacation insurance plans like those above. Not having these coverage while you're abroad, you'll soon find yourself in a world of potential hurt financially, emotionally, and maybe even physically. So when you're choosing your travel insurance, you'll want to be sure they cover the same areas with the key difference between plans being the amount of coverage, which you'll control based on the premiums you can afford.
Travel life insurance
This isn't an insurance many want to think about or consider as they contemplate their time traveling the world, but this insurance can prove necessary for those in poor health or should the unthinkable happen with an accident of some kind. Having this coverage can prove beneficial since the funds you'll need to transport your loved one home won't be inexpensive along with other matters that you'll find crop up along the way even as you grieve for your loss. The amount of coverage you'll need for this type of insurance depends on where you're going and all the costs for transportation and other matters pertaining to the burial and acceptance of your departed loved one back into your home country.
Travel Medical Insurance
Having this type of insurance can come in handy when you happen to have a medical need arise while you're traveling outside your country of origin. This insurance covers medical expenses and emergency evacuations that can happen due to an accident or if you're somewhere remote and need medical attention as soon as possible. This coverage can sometimes include life insurance though you may want to purchase that separately based on the reasons above. Like the regular health coverage you have at home, the more you pay, the better your coverage will be to keep your subsequent bills from overwhelming you while you work on recovering from your medical emergency. With this insurance, you can be sure, no matter your premiums, you'll find this coverage goes beyond the limitations of your regular insurance.
Travel Insurance Companies you can Choose from


Well, when the time comes to make your decision for insurance coverage for your next trip. You'll find you have multiple sources for finding and obtaining the trip insurance you need. There are those you can find online, those that are offered by your travel agent or airline, and those that come from your credit card companies. With each of these, you'll find that there are advantages and disadvantages to the coverages you'll receive.
Online: As you read up about the place your visiting, you'll often find links to travel insurance companies embedded into your articles or off to the side in the hopes you'll click on them and be whisked to their site, enticing you to purchase from them. Some of these companies include World Nomad, Travelex Insurance, Allianz, RoamRight, CSA Travel Protection, Travel Insured International, Travel Guard. With each of these companies, you can obtain free quotes about their current rates for insurance to the country you're wanting to explore. You can sort their prices based on the premiums you'll pay or the deductibles you'll be responsible for paying should something come along while you're out of town.
Airline/Travel Agency: With these providing the coverage, you may not have as many options as you would with the online companies and their quotes they'll provide, but the insurance should be the same as far as what's covered beneath the policies that are laid out for you. Even if you end up paying slightly more than you potentially could, it's better to have the coverage rather than forego it and have something happen while you're enjoying your trip on another country's soil.
Credit Card Companies: One of the most touted credit cards that offers travel insurance when you need it based on their multiple commercials on the television and the radio is the cards offered by American Express. They allow you to build up travel points and utilize your available credit for the purchase of your insurance. With American Express Travel Insurance, you'll find that your credit card is your security as you travel around the globe to distant shores. However, there are some exceptions when it comes to using travel insurance offered through a credit card. They can have certain stipulations placed upon their coverage for you, which means you should definitely read the fine print before purchasing the policy. As they are masters of loopholes in their interest rates and their rewards programs, they can also be masters in the details of your insurance coverage.
Other Companies: Another interesting area where you'll find travel insurance is through one of the most acclaimed automobile and roadside assistance companies out there. You've probably already guessed that it's AAA travel insurance. With their coverage provisions, you'll find yourself on the road with AAA in no time no matter where you are in the world. They'll work with you as accidents or other problems crop up for you while you're traveling, including any issues you may have with your rental cars. They're investments into travel insurance has helped them in their continual pursuit to ensuring their customers are covered even if they aren't on their home country's soil.
Top Travel Insurance Reviews
Going back to the companies available online from which to choose travel insurance, we'll delve into the worthiness of their basic comprehensive packages they offer for their customers.
The basic plan for this company is called Classic, which covers the areas you would want as you travel outside your country. Overall, this plan covers all areas you would want with the options of additional coverage such as car rentals and adding minor dependents upon your plan without extra costs to you. The only drawback to this plan is that you may want to consider raising the payout for your medical expenses. As a plan with decent premiums, you'll find this plan can work with most on budgets for their trips.
Their Custom coverage is their basic level for comprehensive coverage. With this plan, you can enjoy the basic coverages above plus some cool extras like theft protection for your identity. They also work with doctors to have one on call at all times should the need arise for you along with other services that will appeal to many travelers. They don't have much in the way of disadvantages except their coverage is only available to US residents and you can't have pre-existing medical conditions with the expectation of having them covered. With a tight budgets in mind and for those with families wanting to travel, this coverage may be the right choice for you if you can't afford better plans or just need the basics.
With this company, you'll find that you're getting the best bang for every hard-earned dollar you pay into your insurance premium. They not only cover the basics for your coverage needs, but they all include coverages for your pet, your children, and even pre-existing conditions you or a family member may have. They make their plan easily upgradeable from their basic package, the World Trip Protector plan. They don't offer as much coverage though on some of their plans if they have $0 in trip costs, but that's easy to overlook as their website makes it easy for you to pick and choose your coverage needs and extras. They also provide a helpful brochure that gives you the transparency you'll want in their prices for these options they provide.
Their Travel Basic plan is just that when you're looking into Travelex for your insurance plan. While they cover the basics, you'll find that they're better suited for travel within the United States since their medical coverage doesn't go much beyond your regular health coverage. They also don't cover those with pre-existing conditions or if you should have an accident while participating in adventure activities while on your vacation. This is one of the cheapest plans you can find for those without a lot of extra money available for the trip being made with or without family. If you can afford it, you'd do well to upgrade within the company or even search out another one.
Conclusion
As we've gone over the coverages that you can find with your travel insurance and why they're important to have on hand, we've also discussed other insurances you may want to consider purchasing on top of your basic coverage as well as where you can get this insurance for you and your family. From trip cancellations to baggage loss to medical expenses, you'll want to find a company that offers coverage with the best limits on these items while still maintaining the best price for you. In order to find a company that meets your needs, you can look further into the ones discussed here within the reviews section or go online where you can obtain multiple quotes with just a few minutes of imputing your information and clicking "Send." Having this insurance when you travel across your country or outside your country can help you in keeping your valuables and yourself plus your family safe in cases of theft, cancellations, or even medical needs. Before you walk away without considering this insurance, you should take a moment and consider that bad things happen when we least expect them. It's best to be prepared for them just in case rather than have them strike out at the worst possible times.