Through this in depth article on pastry arts you can learn the ins and outs of pastry arts degree programs, including typical coursework and career paths and many more.
Talent in the kitchen and a passion for food can help a great home baker to become an excellent professional pastry chef, but it is only a start. The truth is there is a world of difference between whipping up something tasty at home and running a successful bakery or pastry station. This is where baking and pastry arts degrees come in.
Pastry Arts Degrees in a Nutshell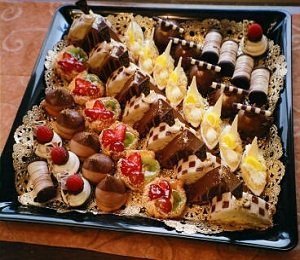 There is a great deal of diversity in the pastry world, and different dishes or techniques spring from different cultures or styles. As a result, no two pastry arts programs are alike. Some programs emphasize classic or French styles, for instance, while others are more modern or rustic. Still, all programs do share one common goal: To prepare tomorrow's bakers and pastry chefs for success in real-world kitchens.
While the Bureau of Labor Statistics notes that formal baking or pastry training is not always required — in fact, many pros learn on the job — those who have it can be better prepared to hit the ground running, a quality employers may appreciate, especially in high-end kitchens.
The College Board notes that most culinary arts degrees, including baking and pastry arts credentials, are available at the certificate or associate level. Bachelor's degrees exist, but are less common. Students who earn degrees at any level have the option of pursuing additional certification through groups like the Retail Bakers of America, a process that typically requires real-world experience in addition to formal training.
What to Expect from Pastry School
When you enroll in a pastry arts program, you have the opportunity to learn the skills necessary to hold your own in a professional kitchen or bakery. Courses cover not just how to bake, but also how to manage food costs, how to design a menu, how to ensure your kitchen follows safety and sanitation guidelines, and even how to train other budding chefs.
As noted, pastry arts programs are diverse, so courses, requirements and even methods can vary from one school to the next. Most share a similar core curriculum, however, including variations of the following courses:
Foundations of baking

Cake techniques and design

International bread baking

Sanitation

Nutrition

Kitchen management
Note that many pastry arts programs also require students to complete at least one externship or apprenticeship in the field, a practice providing valuable, real-world experience that simply cannot be replicated in the classroom.
You've Earned your Baking Degree. Now what?
Most people enrolled in baking or pastry arts programs probably hope to work in either a bakery or a pastry kitchen, but these credentials can actually open doors to a variety of jobs. Here are just a few popular career choices for pastry grads, including their 2010 salary information as reported by the BLS:
Baker or pastry chef: These professionals create baked goods or desserts in a professional kitchen, often under the direction of a head chef or restaurateur. In addition to restaurants and bakeries, these pros can work in grocery stores, geriatric living facilities and even food trucks. Median salary for chefs: $23,450.
Head chef: As their title suggests, head chefs lead other pastry chefs, typically in a full-service restaurant or bakery. Their tasks include cost management, inventory, scheduling and, perhaps, menu design. Median salary: $40,630.
Food service manager: Food service managers are front-of-house professionals, which mean they don't typically cook at all. Instead, these pros see to the day-to-day operations of restaurants or bakeries. Median salary: $48,130.
Pastry arts instructor: These professionals can help to prepare the next generation of professional bakers for the workforce in a culinary school program, or simply offer small baking classes to non-professionals out of their restaurants. Median salary for all career and technical educators: $53,920.
Whichever career path you choose, a pastry arts degree program can help you to hone your kitchen skills, develop your confidence and improve your industry knowledge.
Click Here for Degrees in Pastry & Baking