English is an international language and a business language as well. Almost in all the hotels, English has been used as the only language of communication between guest and the hotel staff. If English is not your mother tongue and you like to improve your English then this post is for you to give you some guideline so that you can improve your level of English to be a perfect hotelier-in fact as a hotelier you have to give proper service to guest and for that you need to talk and in which language? English!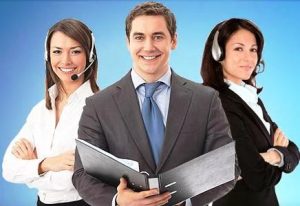 You may be a very skilled person but if you don't know English well then you will be behind some less skilled people as the hotel industry is all about servicing and communicating with guests. Almost all the departments (May be except F & B Production) has to meet with guest frequently and have to talk. So, it is better you should start improving your English right now and from this site you will get all necessary tips and lessons to meet the demand of the industry. Keep looking on English for Hotel section and if you encourage us more than very soon we will publish a perfect and most simplified text book to cover all the things you need to improve your English in Hotel.
Here are some basic tips you should follow to improve your English to be a successful hotelier :
C

hange your attitude first: 

English is not a language of aliens. People like you use it to share their thoughts. It is very easy to achieve big amount of proficiency if you have such passion. If you can do hard hotel job then you should build confidence that English is much easy to learn then doing any hotel job.

F

irst Listen then Reply: 

It is always advisable that if you are a hotelier then in times of making conversation with guests you should listen him first then answer. If you try to answer quickly or stop guest while talking and give your answer then you may do mistake and at the same time guest may feel insulted as he will guess you are not listening him properly. So, never try to be an Idiot. Be calm, quite, keep patience, try to understand what guest is talking about and then reply correctly.

U

se simple language: 

As an hotelier it is not expected that you are an English professor using boom busting words. Your duty is to share your thoughts not showing your English proficiency. On the other hand your guest may not understand English very well. So, the most simple words and expression you use to share your thoughts the better feedback you should get. While talking use common polite expressions, be friendly, give smile and follow proper gesture and posture.

B

e updated: 

English is a global language which is being updated every now and then. So be updated by reading newspaper, magazines, surfing internet, watching television etc. There are many norms and terms which are not used at present time which used to present long time ago. So, as a smart hotelier you should not use backdated words.

S

et vision:

Level of English proficiency is a big criterion for your promotion in job field. If you become expert in your department then there is a high chance that top level authority would give you a promotion. The better position you hold the more you have to write, talk, read and listen and all are in English. So, from now set a vision in your mind that to be a good ranked hotelier you need to improve your English and it is from now. This site will be your perfect friend in your journey.

L

earn from Expert:

From your colleagues there will be some person who may have better English proficiency. Try to follow them. First try to investigate how the talk, what language they use, how they handle guest, which words in which situation they use etc. By this way, you could improve your English a lot.

K

now Hotel English:

What do I try to mean by hotel English? For better understanding, the words and expressions we have to use in hotel may be called as hotel English. There is some good range of vocabulary which is used in hotel industry. You should learn all those words first and use those. Such big list of Hotel English Vocabulary suitable in every department will be included in our ebook.

A

void Carelessness:

Language is such a powerful thing by which you can make your guest happy and make double selling within a second and at the same time it is you, who by mistake, may use a wrong word in wrong situation which could make your guest upset and even things may become your nightmare if you have to lose your customer for that or even he complains against you. Especially we would like to suggest you to be more careful to talk to a lady guests. So, it will be better not to use such words, you are not comfortable with and avoid complex sentences and if by mistake you use such, right at that moment do apologize to your guest and try to make the situation comfortable.