Before allowing guest to enter into your restaurant and enjoy your service, you should prepare yourself first. If you don't organize yourself properly before starting your daily operation, then there is high chance you can't give desired service. Here are some key check lists which you should consider before opening a restaurant for guest.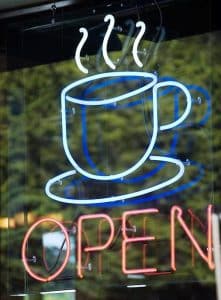 1: Punctuality:
All restaurant staff must be punctual. They should be present on time, at the restaurant 10 minutes before commencement of duty.
2: Ready for the assigned job:
Check your uniform and appearance according to the hotel grooming standard. Read this tutorial:

Proper Uniform of a Waiter in Hotel or Restaurant

Always give deep attention on your hygiene and grooming.

Must have note book, pen and cigarette lighter.

You must not have any of your personal items with you (except locker's key, meal card and I/D card).

In some restaurant, you are not allowed to keep more than a limited amount of money in your pocket during service.
3: Prepare the briefing:
If you are captain or restaurant manager then prepare the briefing. Collect all information needed and write them down on the notice board (example: daily specials, occupancy, functions, promotions, etc).

Ask for feedback, write down their comments and follow up if necessary.

Check the appearance and grooming of your subordinates.

On the other hand, as a member of the team, it is your utmost duty to present in the briefing on time with proper uniform.

Listen with full attention and don't hesitate to ask if you are not clear about some points.

Never gos

sip with your colleagues while briefing going on.

Brief staff regarding functions and events (their requirements and procedures).

Brief staff regarding V.I.P guests list.

Brief staff regarding table reservations.

Brief staff regarding daily specials, seasonal items and other food promotions (how they are prepared, served and etc.).

Brief staff regarding out of stock items.

Brief staff regarding hotel occupancy levels and anticipated trends (expected covers, revenue, average check).

Brief staff regarding hotel activities and other info.

Brief staff regarding up selling activities and delighting the customer.
5: Briefing Guideline:
A service briefing should be conducted at the beginning of every shift. And if necessary at the end of a shift.

Use the attached checklist to conduct your briefing.

Don't make the session too much boring, make it enjoyable and show respect on your colleague's comment.
6: Opening Restaurant & Checking Check list:
Pick up keys from the Security  Department, open the door & turn on the light.

Make the environment fresh. Let the fresh air come and remove dampness.
7: Checking Cleanliness:
Table set-up includes flower, glasses, cutleries, chinaware, napkin, ashtray, salt and pepper shaker.

Exchange the dirty linens at the Housekeeping's linen room based on a trolley exchange system "one for one ".
8: Setting the Table:
Lay table setting according to table top standard.

All table setting has to be completed before the outlet closes for the day before the next shift starts the following day.

All table settings must be collected from the Stewarding dish washing area the same night for the next morning staff to clean.
9: Opening the Bar:
Clean the bar counter with a  cleaning cloth.

Check bar inventory and fill in the opening stock column in the inventory file.

Pick up all requested items from the Food and Beverage store room.

Fill ice in the clean ice bin.

Prepare standard beverage garnish includes lemon wedge, s

lice lemon ring, parsley and salt.
10: Open the restaurant:
After careful checking, open the restaurant for guests.

Follow same briefing guideline on each shifts.